Now Enrolling for the 2022-23 School Year!
Prelude Preschool of the Arts offers flexible, arts-centered preschool programming for children ages 2.9 – 5 years. Social connection, love of learning, and fostering creativity are hallmarks of Prelude Preschool, and we'd love to have you join in the fun!
Arts-Integrated Preschool
At Prelude Preschool of the Arts, our primary goal is that your child is given every opportunity to thrive creatively, socially, and academically during the upcoming school year. We know that children are our future, thus we need to continuously equip them with a foundation of rich learning experiences that will influence their adult lives and ultimately impact our world.
Prelude Preschool offers full-day and half-day programming. Both half-day and full-day schedules are filled with arts integrated curriculum, including specialized classes from expert musicians and artists. We also offer flexible before and after school care to meet your family's scheduling needs.
We at Prelude Preschool are thrilled to be continuing a partnership with Enchanted Circle. Founded in 1976, Enchanted Circle utilizes arts as a dynamic teaching tool with people of all ages and abilities. Programs at ECT integrate the performing, literary, and visual arts with academic and social curricula to improve student achievement and support the development of social emotional health.
Prelude Preschool values connection and collaboration between teachers and families. Throughout the year, Prelude hosts accessible arts-centered Family Nights for teachers and families to connect and create together.
Email Director Becca Storozuk at [email protected] for more information about preschool programming for the 2021-2022 school year.
---
Rachel Shuffield interned with Prelude Preschool of the Arts in order to assess the effectiveness of portions of the remote program during the 2021 – 2022 school year. Rachel joined the program remotely in February 2021 from her home in Wisconsin. She offered her expertise as a graduate from UMass Amherst with a Bachelor's degree in Arts in Interdisciplinary Studies, as well as several years of private piano teaching experience.
Our unique program features
Arts integrated academic curriculum
Ample time for playful socialization, exploration, and creation
Highly qualified classroom teachers
Teaching Artists from Enchanted Circle Theater
Classes with expert musicians and artists including

Early childhood music
Dance
Yoga
Suzuki violin
Bucket drumming

Family Nights
Our Mission
At Prelude Preschool of the Arts, we are dedicated to providing early learners with the tools they need for a bright future. As a team of experts in the early childhood and arts education fields, we are committed to equipping your child with the best foundation for success.
Our Philosophy
Our dedicated teachers provide children with the highest quality of arts integrated education. We believe that children learn best when given ample opportunities to explore, play, create, and engage.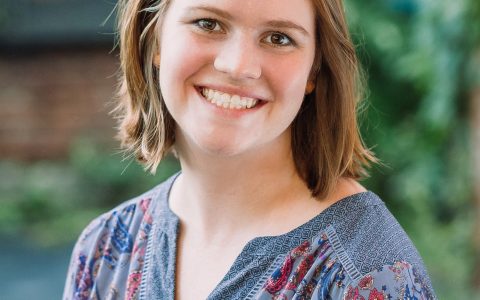 Prelude Faculty
Becca Storozuk, Prelude Preschool Director
Prelude Faculty
Prelude Tuition and Fees
NEFWC Vouchers are accepted. Contact the Prelude Director for more information.
Prelude Pricing