A Unique Arts-Integrated Preschool
Prelude Preschool of the Arts welcomes families from the Pioneer Valley to experience the joy of arts-centered learning! Our program is open to children between the ages of 2 years 9 months to 5 years old. Prelude's curriculum is based on the belief that children are active participants in the learning process and that they learn and express their understanding of concepts in many creative and artistic languages. 
Prelude Preschool of the Arts incorporates the study of Suzuki violin, guitar, percussion, children's chorus, dance, yoga, mindfulness, foreign language, and visual arts within a comprehensive academic curriculum. All artist residencies are taught by specialists distinguished in their respective fields of expertise. The preschool is housed in our magnificent Art Deco building with state-of-the-art classrooms, music performance space, and a private outdoor play area. Prelude Preschool of the Arts welcomes you to schedule a tour with our Preschool Director today. 
Our 2020 – 2021 Preschool of the Arts remote programming will begin on September 14th, 2020.

Email Director Becca Storozuk at [email protected] for more information about our preschool programming, or to schedule a tour.
Our unique program features
Comprehensive Academic Arts-Integrated Curriculum
Mathematical Thinking
Language and Literature
Music, Dance and Visual Arts
Creative Thinking
Community Spirit
Scientific Exploration
Social and Cultural Studies
Art Exploration
Individual Expression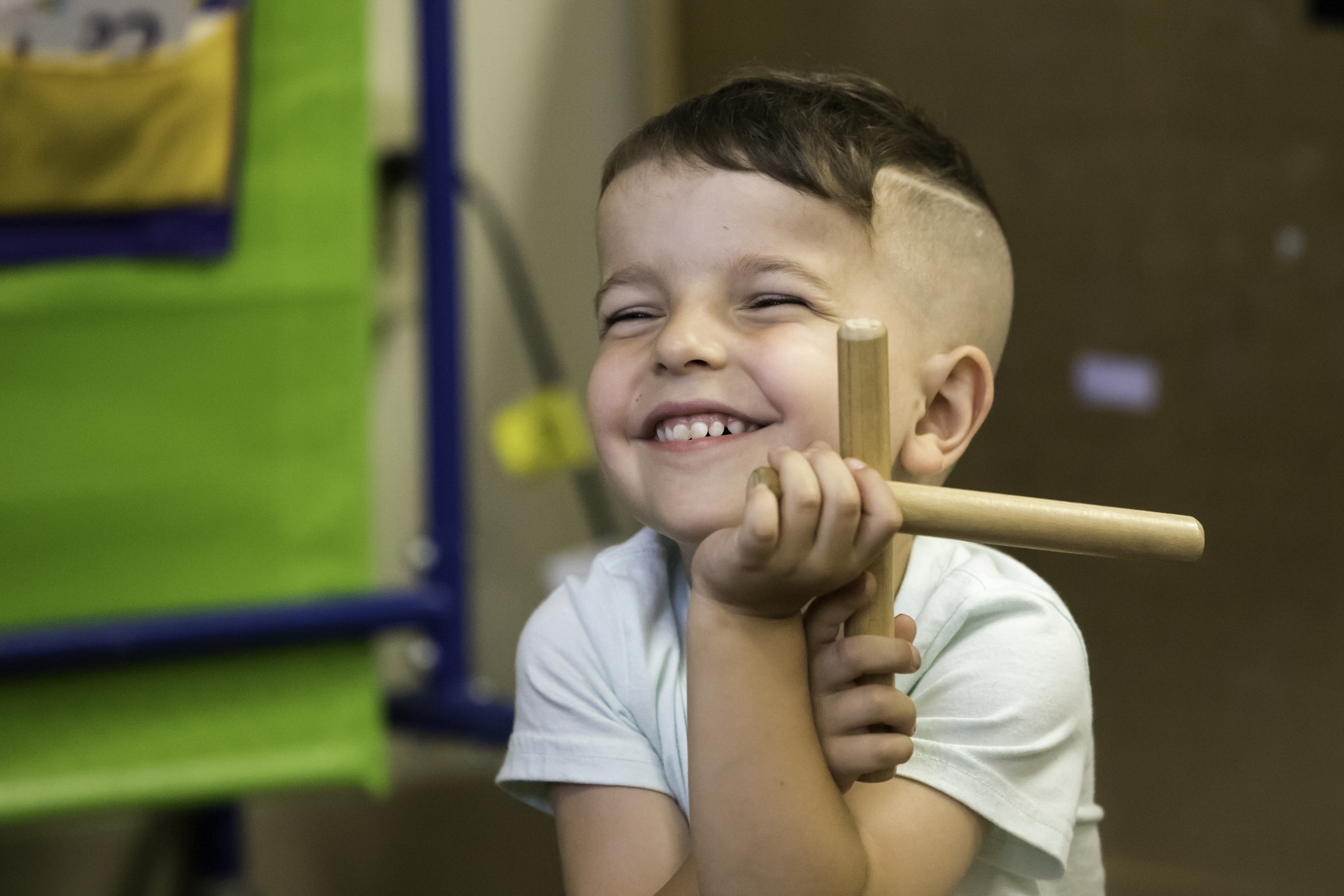 Our Mission
At Prelude Preschool of the Arts, we provide a nurturing environment that encourages individual expression, inspires creativity, promotes a sense of community spirit, and prepares children for a future of personal and academic success. We offer a comprehensive academic curriculum with an integrated arts approach where children grow to feel that music, visual arts, and dance are important parts of their world.
Our Philosophy
Our dedicated teachers create a balanced program that includes language & literacy, mathematical thinking, scientific exploration, social studies, dramatic play, visual arts, music, creative movement and outdoor play. In our child-centered classrooms we question, wonder, explore and discover the natural world around us. Developmentally appropriate individual and group activities foster emotional and physical well-being, enabling children to become confident, independent thinkers who are creative and passionate about learning. We pride ourselves on meeting children where they are as we guide them toward their richest learning.