About CultureRx
opens in a new windowCultureRx is an initiative led by the Massachusetts Cultural Council to improve health and well-being through cultural participation. Community Music School of Springfield was a design partner for the CultureRx pilot in 2019. CMSS' CultureRx programming is made possible by funding from the Massachusetts Cultural Council.
CMSS' CultureRx activities are offered free of charge to individuals who have received a prescription from their healthcare provider. If you have questions about how to get a prescription to participate, please contact our CultureRx Program Manager, Vanessa Ford, at vford@communitymusicschool.comcreate new email.
Current CultureRx Offerings
Movement & Meditation
Facilitator: Tracey Thomas, Dance Teaching Artist

Movement & Meditation sessions are a fun-filled time of movement to promote human connection, creative expression & improved health and wellness. Sessions take place every Tuesday & Thursday at 10am at opens in a new windowBay Resource Center. Community members are prescribed this experience to benefit their mental, physical and spiritual wellness.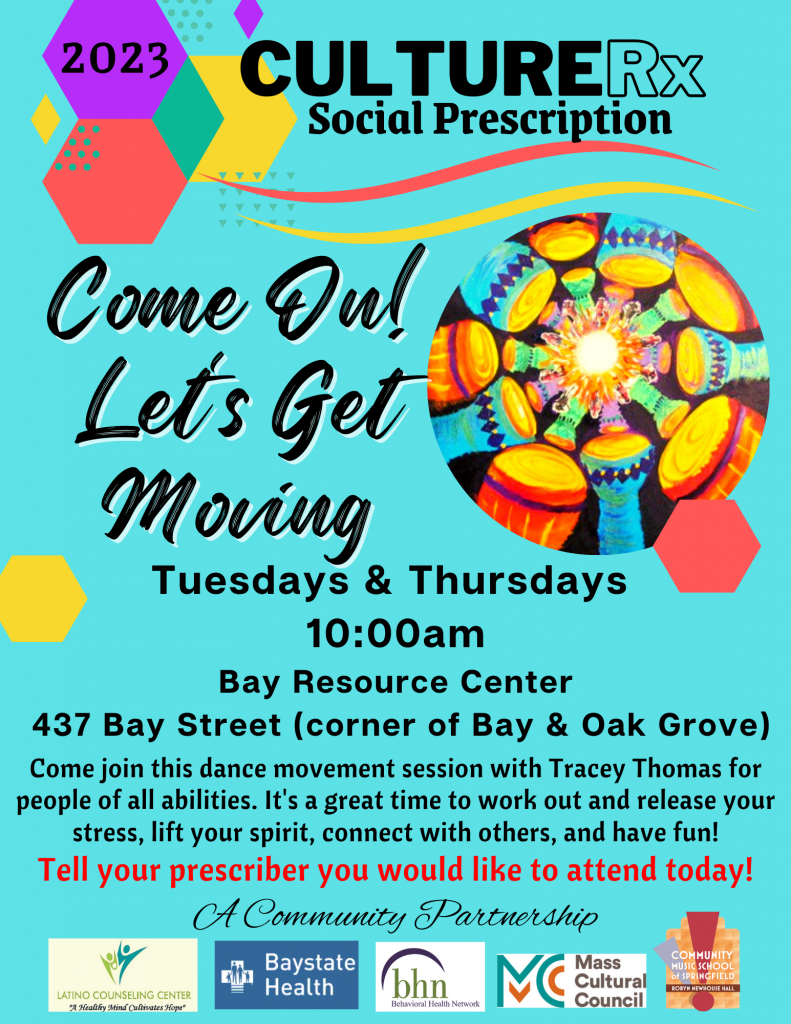 Past CultureRx Offerings
The Cuatro – with Jose Gonzalez & William Cumpiano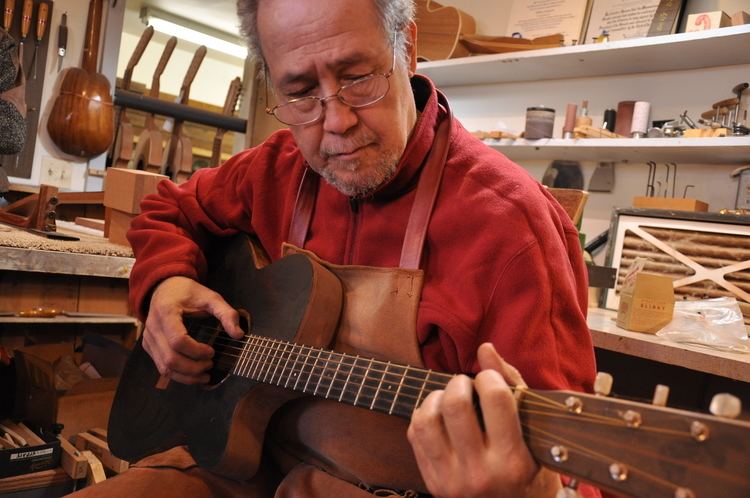 This class explored the context of the Cuatro and its music as an expression of Puerto Rican culture, its origin story, the meaning of its rhythms and songs, and the history of its wisdom traditions. This class was co-led by two distinguished Cuatro experts– opens in a new windowJose Gonzalez, one of Puerto Rico's premier musicians and a major performer/composer of the island's national instrument, and opens in a new windowWilliam Cumpiano, who has created hundreds of individually-crafted instruments over the past 40 years, has co-authored the world-recognized standard guitar-making textbook, and has lectured, written and consulted in his field around the world.