About CultureRx
opens in a new windowCultureRx is an initiative led by the Massachusetts Cultural Council to build a public infrastructure that supports the role of cultural experiences as a protective factor in the health and well-being of all people in the Commonwealth. Community Music School of Springfield joined the CultureRx pilot as a design partner in 2019.
In Spring 2021, in partnership with the opens in a new windowCaring Health Center (CHC), Community Music School of Springfield is offering music classes specifically tailored to the needs and interests of CHC clients. Our friends at opens in a new windowEnchanted Circle Theater are offering CultureRx programming for CHC clients alongside CMSS. CHC healthcare providers will give their clients a referral (or "social prescription) to participate in this cultural programming at no cost. This opportunity is made possible by funding from the Massachusetts Cultural Council.
The Cuatro - with Jose Gonzalez & William Cumpiano
CMSS' first CultureRx class offered to CHC clients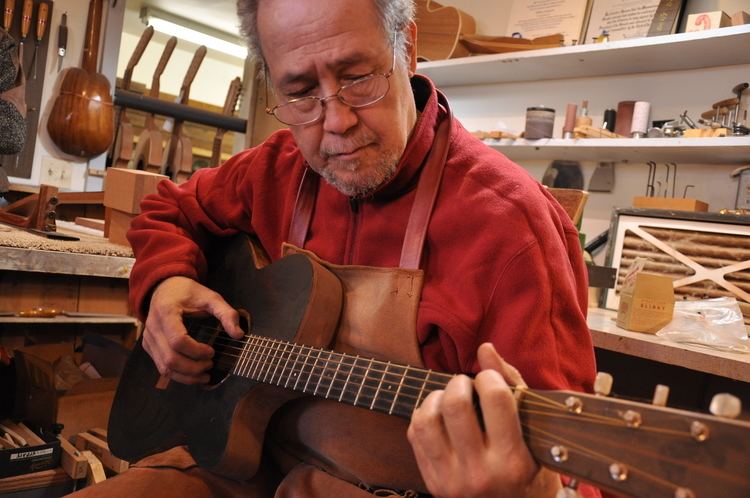 This class will explore the context of the Cuatro and its music as an expression of Puerto Rican culture, its origin story, the meaning of its rhythms and songs, and the history of its wisdom traditions. This class will be co-led by two distinguished Cuatro experts– opens in a new windowJose Gonzalez, one of Puerto Rico's premier musicians and a major performer/composer of the island's national instrument, and opens in a new windowWilliam Cumpiano, who has created hundreds of individually-crafted instruments over the past 40 years, has co-authored the world-recognized standard guitar-making textbook, and has lectured, written and consulted in his field around the world.