In-Person and Virtual Music Lessons
CMSS is offering in-person programming, and remote lessons are still available if desired. Health and safety protocols remain in place to protect all members of our community.
Music lovers of all ages are invited to join in the fun at CMSS!
Our summer music lessons feature flexible scheduling with expert musicians, and our community events in July and August will allow our students and their families to safely connect while celebrating the arts! Stay tuned for more details about all the fun at CMSS in Summer 2022.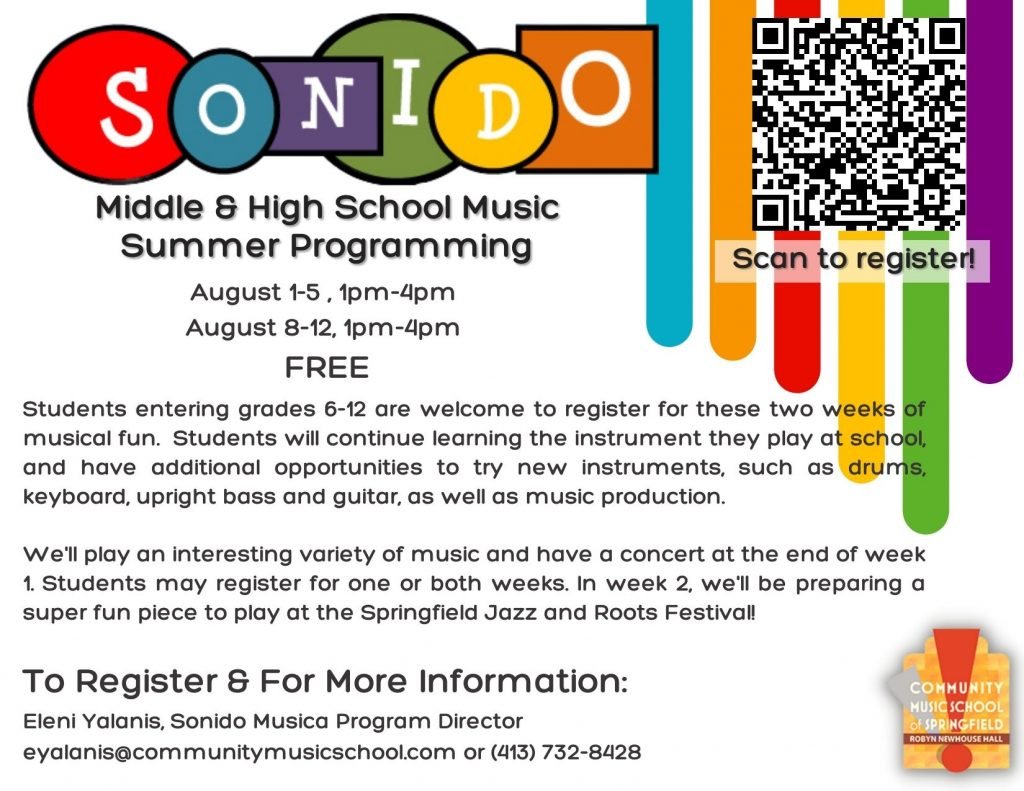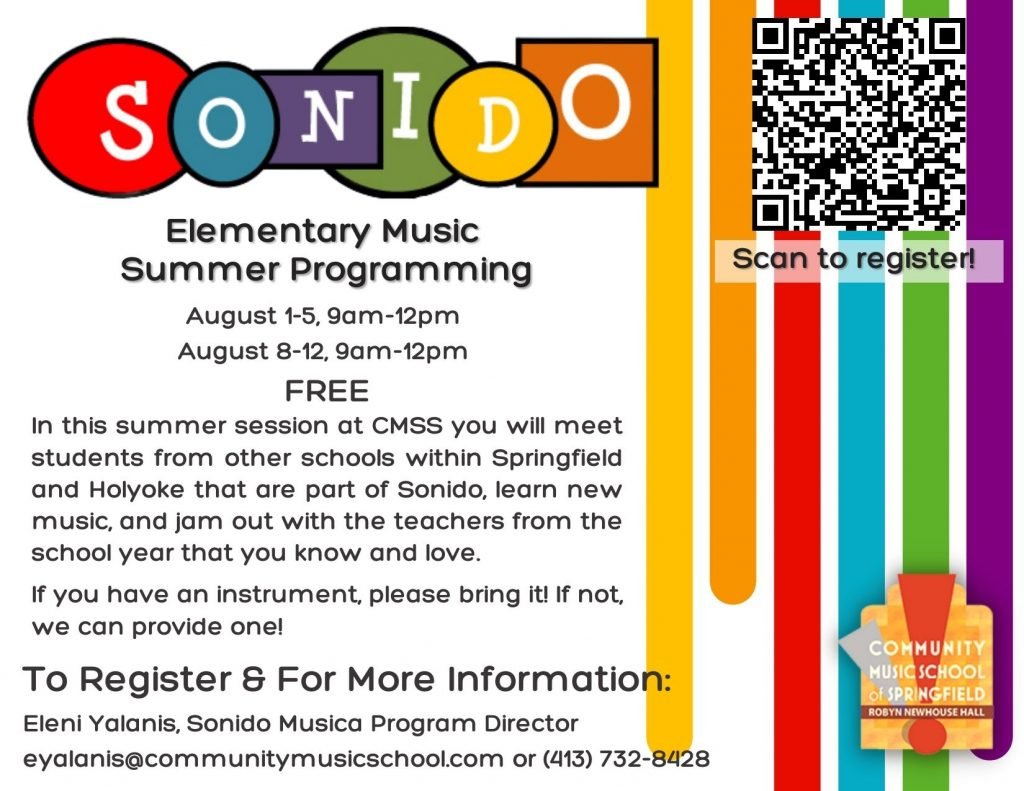 Private Lessons
We invite you to take music lessons with us this summer!
Use our online registration system to submit your availability and instrument choice (and request an instructor if applicable). We will be in touch to confirm your lesson and match you with an instructor that meets your schedule and instrumental needs.
Flexible schedule to accommodate your summer plans

Offering a variety of instruments and voice instruction to students of all ages and levels

Professional teaching artists who will customize your lessons to match your musical interests and personal goals
Private Lesson Tuition (per lesson)
60 minute lesson: $68
45 minute lesson: $54
30 minute lesson: $40
Registration fee: $10 (per family)
Semi-Private Lesson Tuition
45 minute lesson: $60 (divided evenly among the 2-4 students in the group)
(no Registration fee for Semi-Private lessons)
Financial Aid is available for Summer Lessons
All students (including adults) receiving SNAP benefits may apply for a financial aid discount of 30%-40% off summer lessons by following these two steps:
Fill out an online inquiry request to provide your lesson preferences.
Email a clear picture of your EBT card to info@communitymusicschool.com

create new email

. The subject should contain the student applicant's name.
We'll be in touch to confirm lesson details once we've received both your online inquiry request and the emailed photo of your EBT card.