Upcoming Events:
Chalk for Change
Our 3rd annual TTP community celebration! Join us on Saturday, September 23rd, 2023, from 11am to 4pm for family friendly creation spaces, line dancing, health fair, live painting, aerosol art, performances and more.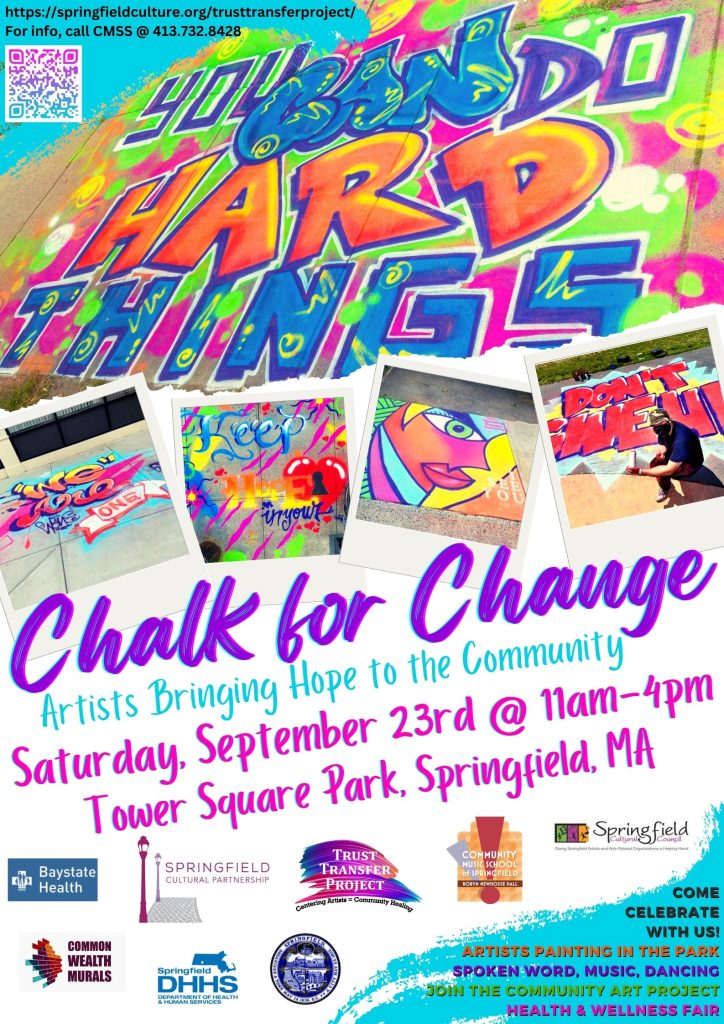 TTP News:
Trust Transfer Project Featured in New David J. Sencer CDC Museum Exhibition about the Power of the Arts in Public Health Outreach
---
Trust Transfer Project was one of 30 arts and culture projects that received support from the
opens in a new window

CDC

Foundation
and the National Endowment for the Arts to develop works of art to educate the public and inspire confidence in COVID-19 vaccines. TTP was one of 3 arts organizations to have a five month installation as a part of the
CDC
Museum
's Trusted Messenger: Building Confidence in Covid-19 Vaccines Through Art exhibition.
---
"We are so grateful to have been chosen to be included in this remarkable exhibit at such a prestigious museum," said Vanessa Ford, Program Director of Trust Transfer Project. "Our hearts are full of gratitude for our amazing artists who came forward to shine a light of hope in the midst of our most difficult life challenges of the pandemic. We trusted them to deliver messages that inspired us to live again. Their creativity and courage has given us strength and encouraged our great city of Springfield to see a brighter tomorrow." said Vanessa.
---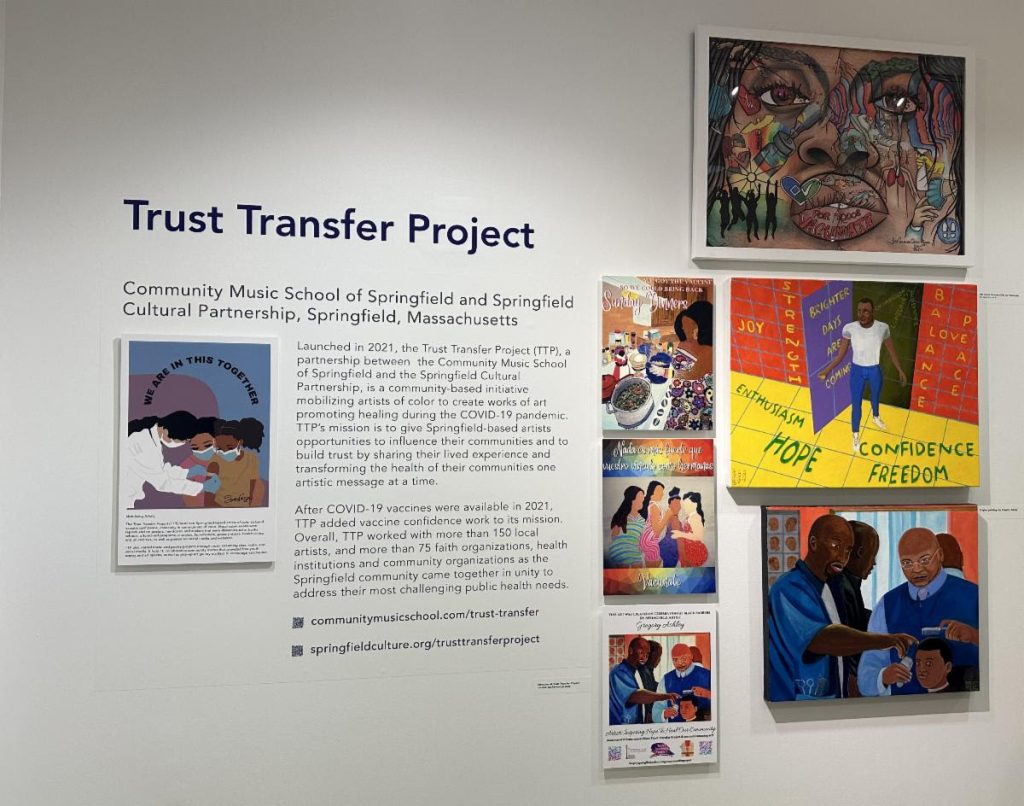 Trust Transfer Project artwork in the Trusted Messengers' Exhibit include paintings "Por Todos Vacunate" by José Gamaliel Crespo Rosado; "Sunday Dinners" and "Nothing is Stronger Than Sisterhood" by Susan Duncan; "We Are in this Together" by Darlene Savage; and "Brighter Days are Coming" and "Barber and Apprentice" by Gregory Ashley.
---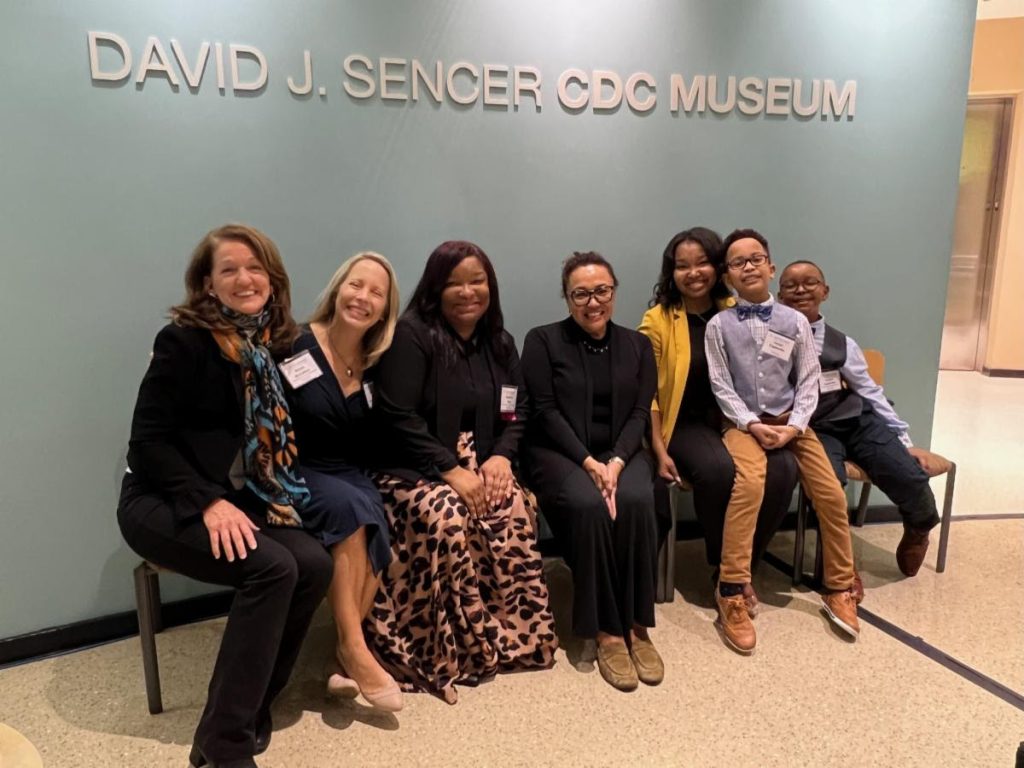 Left to Right – CMSS Executive Director Eileen McCaffery, Springfield Cultural Partnership Executive Director Karen Finn, Trust Transfer Project Director Vanessa Ford, Dr. Maria Rosario Jackson, Chair, National Endowment for the Arts, Shenell Ford, and Jeyceir and Jezari Capdeville
---