Dr. King Day Celebration – Virtual Event
January 17 @ 11:00 am

-

12:00 pm
Watch the 2022 Springfield Citywide Dr. King Day Celebration: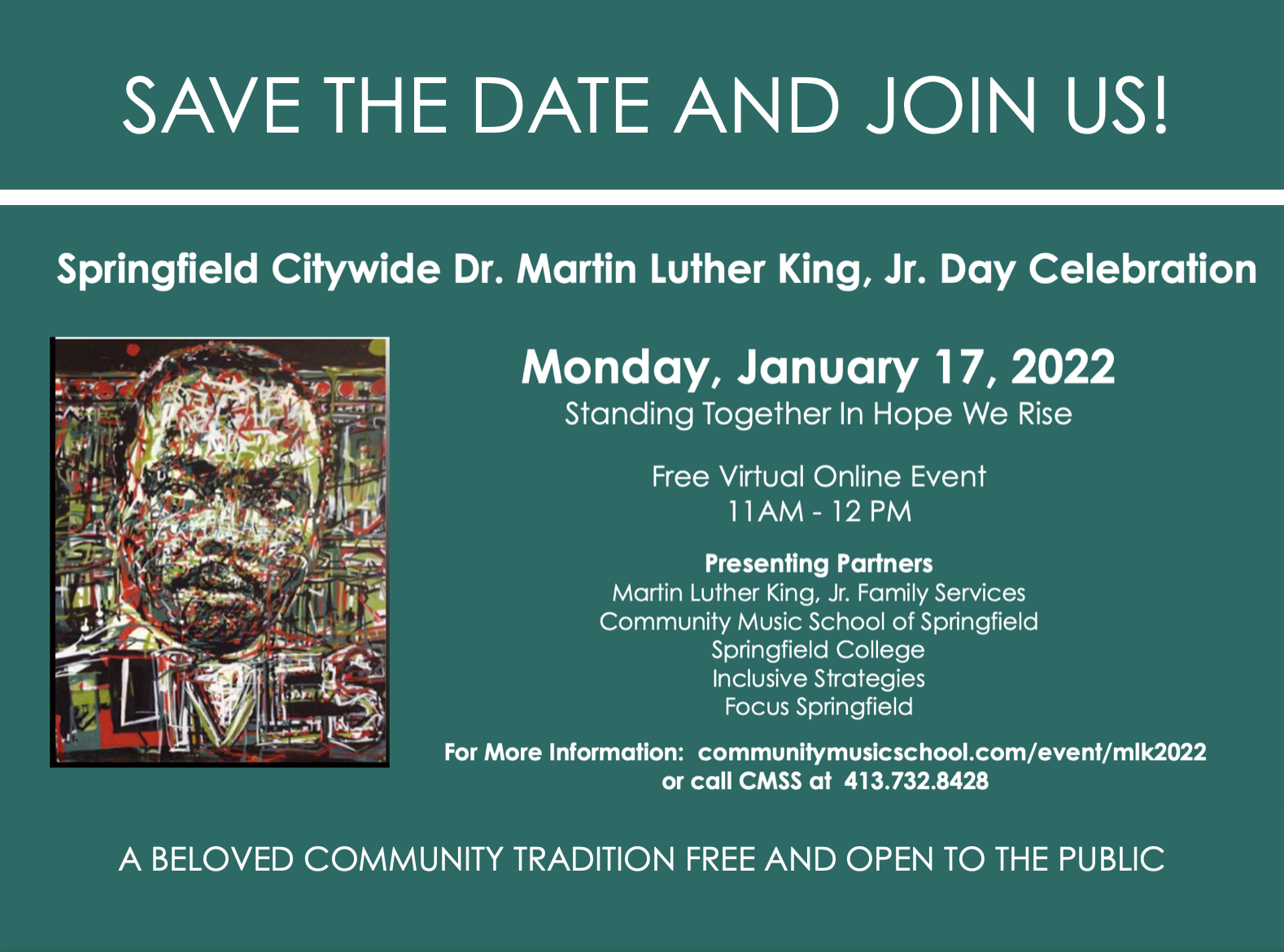 For the past 8 years, thousands of families, young people, community leaders and artists have come together for the annual Springfield Citywide Dr. Martin Luther King Jr. Day Celebration to reflect on the message and ideals of Dr. King. The celebration empowers youth from Springfield to be a voice of joy, hope and inspiration, uplifting our community through the arts.
Our community is facing a dual pandemic- COVID-19 and structural racism. Recent events have brought to light just how important this expression of community solidarity is toward healing and change. In the words of Dr. King, "Although social change cannot come over night, we must always work as though it were a possibility in the morning."
This year's one-hour virtual celebration, "Standing Together In Hope We Rise," will take place on January 17, 2022 from 11am-12pm. The event will feature an array of performances by youth ensembles and community groups, showcasing our city's many artistic assets. Last year's virtual celebration was described by viewers as as beautiful, powerful, and uplifting. Each year, the Dr. King Day celebration engages Governor Baker, state legislators, Mayor Sarno and other key community leaders, providing an opportunity for decision-makers to see and feel the impact of the arts in Springfield.
2022 Dr. King Day Celebration Sponsors
Dream Keepers: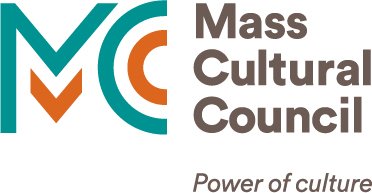 Freedom Riders:


Visionaries: