Lifting Every Voice Perform-A-Thon
June 11 @ 4:00 pm

-

9:00 pm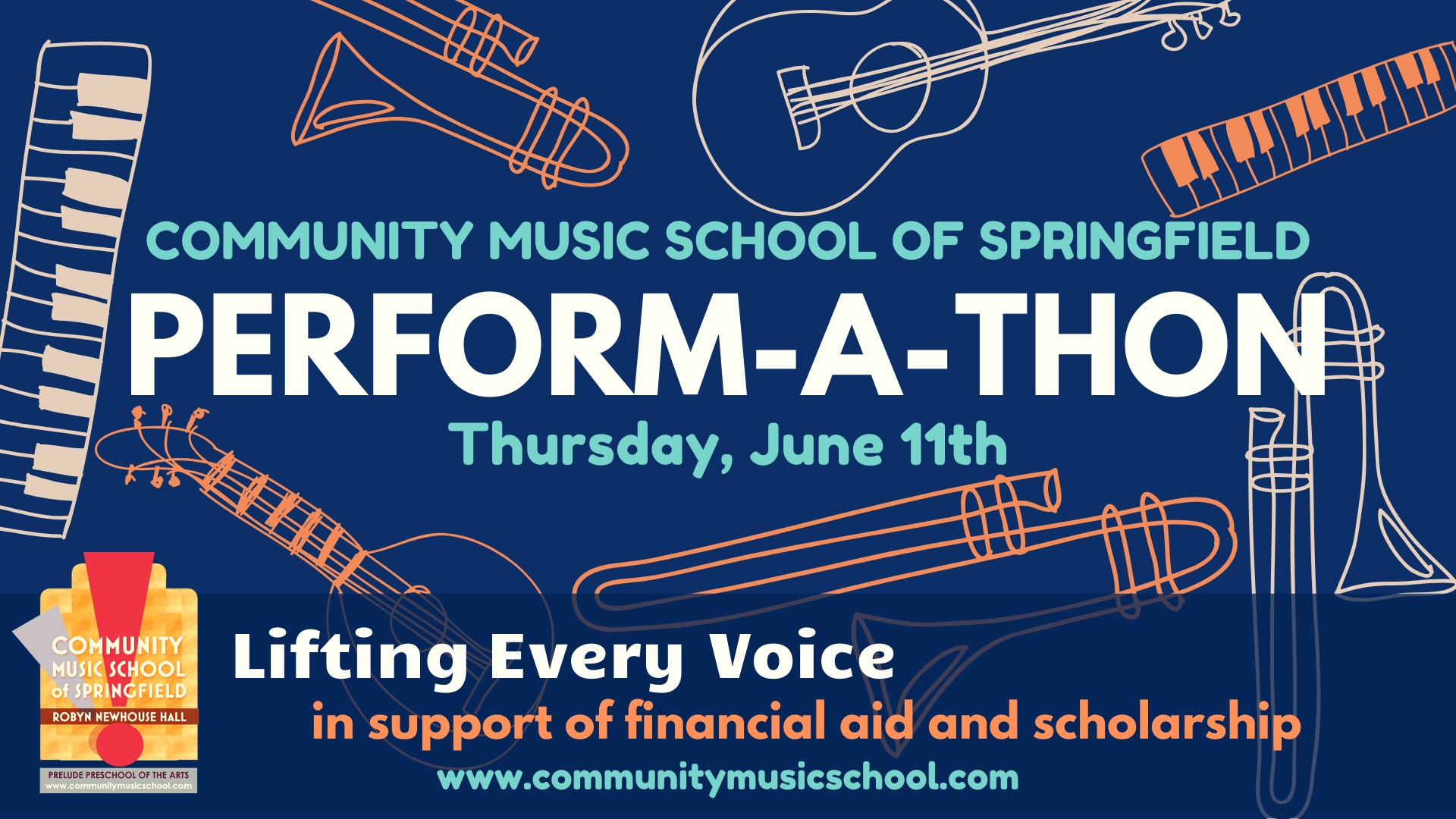 CMSS presents "Lifting Every Voice," a school-wide virtual recital and Perform-a-thon!
Please join us as we come together as a community to celebrate our students' accomplishments. CMSS students are invited to work with their teacher to choose a piece to perform (no more than 2-3 minutes in length). Please record the performance using a cell phone, laptop or any recording device you have access to. Alumni or family performances are also most welcome.
Lifting Every Voice will showcase our students' skills while supporting financial aid and scholarships for the coming school year. Student videos will be streamed throughout the afternoon and evening with live hosts to connect the performances. The live stream will be shared via our website and Facebook so that our friends and supporters can enjoy the performances and have the opportunity to donate. Due to the pandemic, we had to cancel our annual Spring Gala, which provides our single largest source of financial aid funding. Nevertheless, CMSS remains committed making music education accessible for all in our community, and your participation in this Perform-a-thon will support us in that effort.
How to submit your video:
At the start of the video, please state the student's name, teacher's name and the name and composer of their piece. This will be edited out of the final video and spoken by the host/emcee during the event.
Please go to focusspringfield.com/cmss-submit to upload your video file. No account is necessary and files will be securely stored in a CMSS dropbox. Please note; by submitting this content to CMSS, you are consenting to our sharing this video on our website and social media.
We request that all videos be submitted before Monday, June 1st, so we have ample time to sequence the videos and provide an estimate of when each student's video will be streamed during the event. If you have any questions, please contact Sierra Simmons at [email protected].
Thank you in advance for your participation!
Harmony Sponsors:

~Diane Troderman~
Rhythm Sponsors: