Dr. King Day Celebration
January 20, 2020 @ 11:00 am

-

1:00 pm

Free
"I have the audacity to believe that people everywhere can have three meals a day for their bodies, education and culture for their minds, and dignity, equality, and freedom for their spirits." – Dr. Martin Luther King, Jr.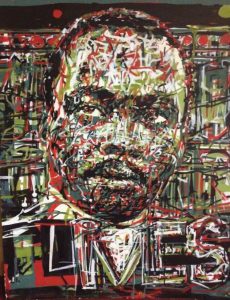 On Monday, January 20, 2020, Springfield's annual Dr. Martin Luther King, Jr. Celebration will take place at the MassMutual Center. This celebration unites our community in a common purpose, providing a collective expression of hope and healing at a critical time for our communities, our nation, and the world. Our celebration invites people to come together and experience the power that each one of us has to make a difference as neighbors and friends.
The 2020 Dr. King Day Celebration will feature performances by local gospel choirs and community groups, as well as over 800 Springfield youth who have worked for several months preparing music, dance and spoken word to uniquely honor the legacy of Dr. King with purpose and passion.
"Although social change cannot come over night, we must always work as though it were a possibility in the morning." – Dr. Martin Luther King, Jr.

The MLK Day Collaborative:
Martin Luther King, Jr. Family Services
Community Music School of Springfield
D.R.E.A.M. Studios
Springfield College
Sponsors:
Dream Keepers:
Focus Springfield
Massachusetts Cultural Council
Freedom Riders:
New England Public Radio
Visionaries:
Naismith Memorial Basketball Hall of Fame
Springfield College
Springfield Technical Community College
Westfield State University
Allies:
Community Foundation of Western Massachusetts
MassMutual Center
Mercy Medical Center
The Republican